About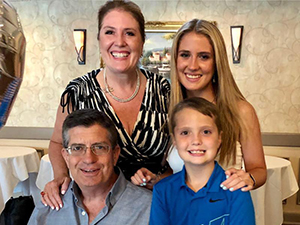 HOLLY SCHEPISI is the mother of two, an attorney and small business owner, an advocate for women and children, a brain aneurysm and melanoma survivor, and now a Vice President of one of New Jersey's largest community hospitals.
Since 2012, Holly has served in the New Jersey State Assembly – representing Bergen and Passaic Counties – and serving on the Education, Health and Senior Services, and Housing and Community Development committees.
Schepisi earned bachelor's degrees in politics and psychology in 1993 from Catholic University of America and a law degree from Fordham University Law School in 1997.
Until recently, Holly was special counsel at the law firm of Huntington Bailey, LLP, where she practiced governmental law, corporate law, land use, employment matters, criminal defense, and structured finance. Experienced in public affairs, she served as the public defender for the Borough of Oakland from 2012 to 2014, and was the township attorney for River Vale from 2007 to 2011.
Holly is president of the New Jersey chapter of the Fordham Law Alumni Association, and a board member of the Bergen Community College Foundation. She also serves as an advisory board member of Sussex Bank.
Schepisi and her husband live in River Vale with their two children.